Wedding Planning Agency
Specializing
in Premium Design & Excellent Service
"Love so complete and so emphatic, sometimes as cinematic as an airport run and others as simple as pouring out laughs and tears, or sharing breakfast on a weekday."

Destination wedding planning agency based in Athens, Greece. Whether you want to host a big wedding in Athens Riviera or an intimate gathering with the most enchanting sunset as your backdrop, we will help you make the best day of your life, exactly as you have imagined it.
FOUNDER & HEAD WEDDING PLANNER
Our world is a world of elegance, style, and opulence. Along with it, we roll into a movement of power, the power to create something extravagant for ourselves and our loved ones.
My sole purpose as of 2014, when I founded the event and wedding planning company Stefanotis Events, was to empower people all around the world to enjoy their own magical moments in Greece or abroad, by planning the ideal event for them. With my attention to detail, creative mind, and devotion to the finest result, I provide couples who wish to get married or any person who wishes to take delight in having the perfect event, with the opportunity of enjoying something extravagant.
My background in finance has helped me to stabilize my company, since I graduated from the American College with a BA in Economics from the University of Athens, as well as the University of Piraeus with a MA in Finance. My studies, along with my multiple experiences in life, have allowed me to offer high-quality services to each person who wishes to be a part of unique and luxurious moments, enjoying the most special day of their lives to the fullest.
For me, the inspiration for starting the event and wedding planning company Stefanotis Events initially came from my parents, and most specifically from my father's success in the business world, as well as from my mother's artistic endeavours as a painter. However,  it truly all began in one of my many journeys around the world, and most specifically in 2010 when I visited the USA. 
your dream becomes our dream!
Thank goodness for someone like Mariliza! She has an incredible ability to turn a bride's busy mind of ideas into a magnificent vision of beauty and elegance. Mariliza is the best combination of an organized, hands-on, and creative planner while also allowing the couple's preferences and desires to shine through in the final polished event. Without Mariliza's support and guidance, I fear my husband and I would have been so overwhelmed with choices and decisions. Mariliza helped us prioritize so we could complete things in a timely fashion without becoming too stressed. Through video calls and texts, Mariliza guided us through the many details of planning a wedding event with patience and dedication. I am sure she had other events and couples she was working with, but she was flexible and available whenever we needed her. She made my husband and I feel like we were her only focus, always determined to be present for us, even if only as a listening ear. We highly recommend hiring Mariliza for any big event and we look forward to working together with her in the future for birthdays, baptisms, and hopefully a big anniversary celebration!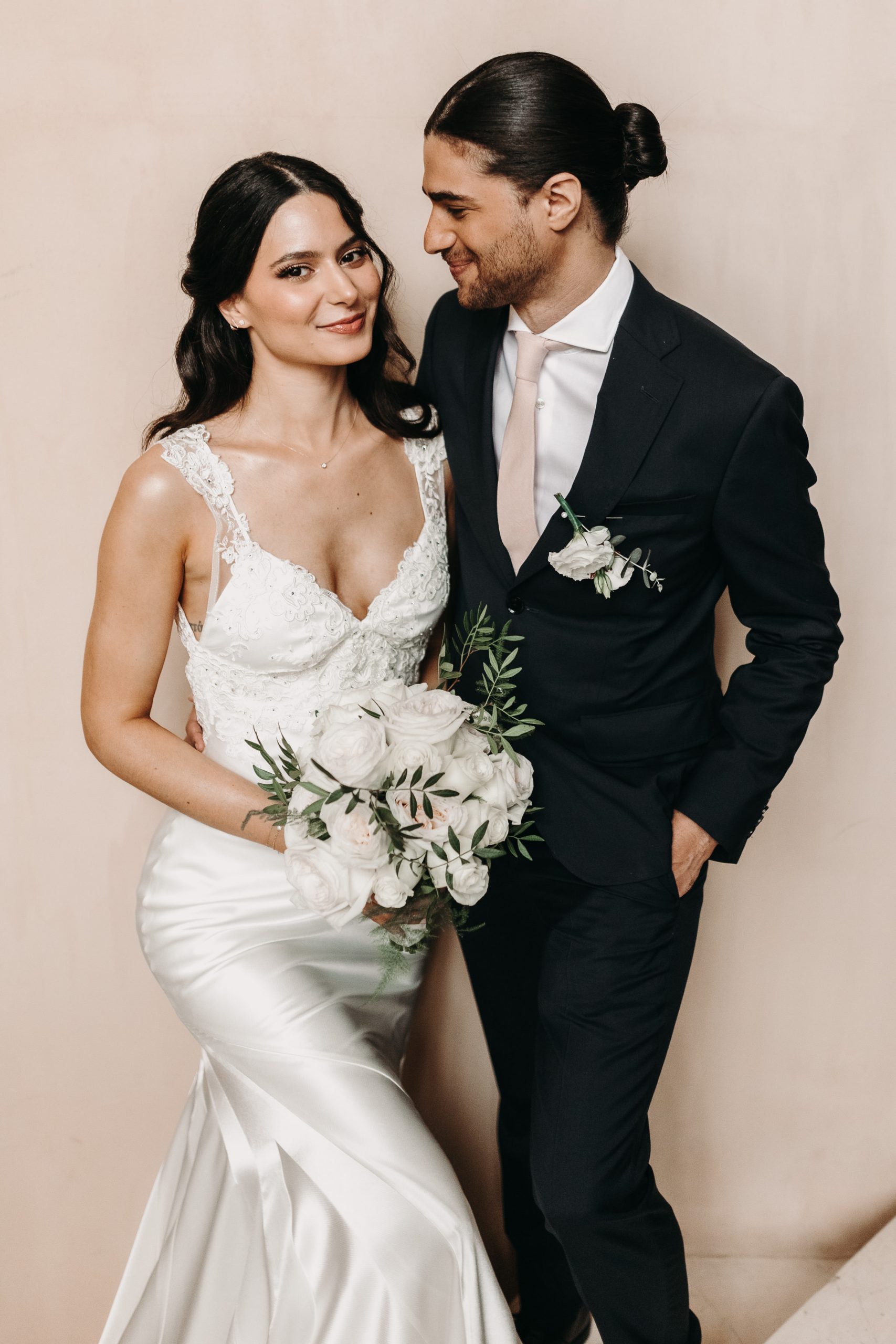 As a COVID bride, my experience with my wedding planning was very stressful, so it was essential to have someone like Mariliza on my side, who was always very accommodating and in our court to get us exactly what we wanted for our special day. Since I am in the industry here in the States, Mariliza and I had excellent communication in regards to my vision from linens to floral to every little detail. I am very thankful to Stefanotis Events for making my day so very extra special with all the beautiful touches that I dreamed of! Thank you so much!