They are young but they have the kind of love that can last forever. I can see them growing together because they have their roots intertwined and their souls merged. This is a story of a gorgeous princess in her sparkly pastel Mi-Ro wedding gown and a handsome prince in a tailored Mi-Ro suit. Our theme and design was based on our bride's refined aesthetics, so we created an elegant pink marble design, with matching graphics, pink pastels in our color scheme, lavish flower arrangements and exquisite pink tableware and wedding favors. We also created an irresistible dessert table filled with delicious hand painted desserts. 
They had a lovely church ceremony after which they exchanged the perfect Hollywood kiss under our flower arch and then the reception took place in a charming venue, Orizontes. Everything was utterly romantic and stylish.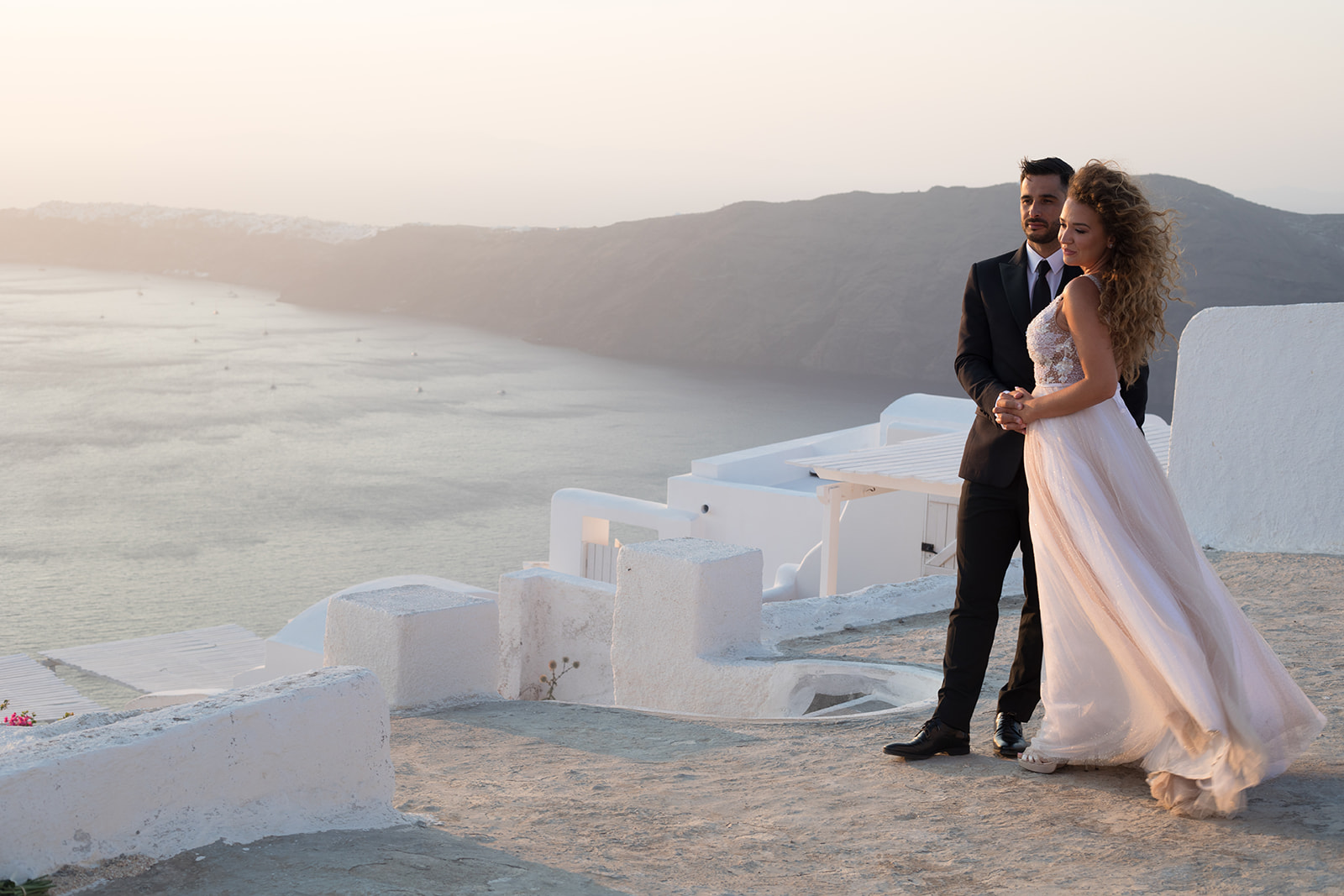 And then in a heartbeat, we were transferred somewhere else! In Crete! The groom is member of a professional traditional Cretan dancing team, called Krites, and as a surprise to the guests they performed live along with the groom and we got to enjoy some of their amazing traditional dances. It was a feast for the eyes! No photo can do justice to what we experienced as audience and guests. He made me feel proud to be Greek, to have met him, to have met both of them, because they are special, they are a prince and a princess in their own life story.
Concept, design & planning: Stefanotis Weddings
Photography: Tselina Tseliou